Bristol, CT. (Apr. 30) -
Citing enthusiastic reader and online response, ESPN The Magazine announced today that it plans to launch ESPN The Network in early 2009.
"This is in direct response to what our readers have been clamoring for," said ESPN The Magazine spokesman Barry Watkins at a press conference this morning. "So beginning in 2009, ESPN The Magazine will proudly launch ESPN The Network, for those fans who have an unsatiable appetite for the sports coverage we provide at ESPN The Magazine -- both the print and online versions."
Watkins said that ESPN The Network will offer readers the same in-depth, provocative look at the world of sports that ESPN The Magazine provides, but on television instead of in ink.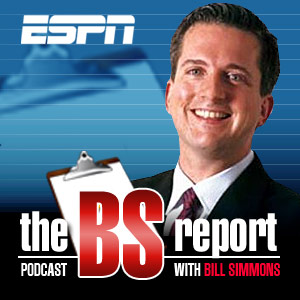 Popular ESPN The Magazine and online writers like Bill Simmons will appear on ESPN The Network; Simmons' segment will be called "ESPN The Magazine's Online's Bill Simmons The Podcast The Network"

"Imagine a world where you can turn on the television and see the ESPN The Magazine logo on the screen and know that you're about to be treated to a moving video version of sports coverage," Watkins said. "And I can assure you that we'll leave no stone unturned when it comes to covering the sports we address in our magazine. Even hockey."
Watkins added that ESPN The Network will feature many of the same writers whose words appear in ESPN The Magazine, except that "now, you'll be able to HEAR these words, instead of just reading them," Watkins said. "I have chills just talking about it."
ESPN The Magazine, spawned by the success of ESPN, a sports-only cable network, promises that ESPN The Network will "in no way, shape, or form compromise its quality just because we're now doing a TV network," according to Watkins.
ESPN 2, ESPN Classic, and ESPN U are all considering launching magazines as well. They would be known, respectively and not surprisingly, as ESPN 2 The Magazine, ESPN Classic The Magazine, and ESPN U The Magazine.
Also announced was the change of ESPN anchor Chris Berman's name to Chris The ESPN The Anchor.